Here at Uluna we believe happiness and wellness are deeply connected and a result of alignment between the mind, body and soul. We believe this can be achieved by being present, connected to your own energy and understanding all the parts that make up your whole self.

If you're experiencing one or more of the following, you may not have optimal well-being and living out of alignment.


stress and anxiety
dis-ease in the brain and body
un-happiness and disconnection from self and others
lack of focus and motivation
life dissatisfaction and a disconnection from our life purpose
a sense of loss or grief
a feeling of stuck-ness and lack of direction
emotional pain
moments of reaction that are not true to our highest self
Your journey of healing and growth starts and ends with self-care and a deeper knowledge of your own needs - past and present. At Uluna our tools and experiences are anchored in science, steeped in ritual and supported with energetics.

If you're unsure where to start or how our team can support you, connect with our wellness support team at info@uluna.com.au and we can help guide you.

Our team of passionate and dedicated practitioners are here to help guide and support you on your journey to wellness and can connect with you in-person or virtually.

Meet our team below: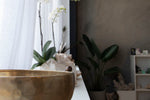 uluna gallery + wellness
visit our space
Hidden away in Altona North, our space also serves as our head office, manufacturing and distribution centre.

As you enter, you'll step directly into our beautiful gallery; filled with crystals and Uluna products. Off the gallery and upstairs you'll discover treatment rooms a library nook and meditation space.


Most of our space is wheelchair accessible and if you would like to hire our workshop space for events you can enquire with our friendly team.

Find us: 40/42 McArthurs Road, Altona North VIC